Stride Treglown Chapman Robinson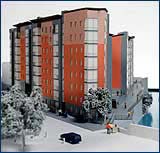 Chapman Robinson where acquired by Stride Treglown in 2007 and now trade as

Stride Treglown Chapman Robinson Architects are award winning Manchester architects, established in 1999. The practice employs 12 people, bringing together extensive and diverse experience. We work with clients in the preparation of briefs to establish quality standards, and monitor these throughout the project. Urban regeneration is a key area, where we often provide multiple services. These may include master-planning, public realm design, housing regeneration and neighbourhood renewal as well as architectural services. Typically, schemes are mixed use and mixed tenure. Often we work with local residents as the community architect. Many projects include the conversion and refurbishment of historic buildings as well as new build.
Area of Expertise
Housing
Healthcare
Leisure
Conservation
Urban design
Master planning
Education
Community architecture
Regeneration
Retail and Commercial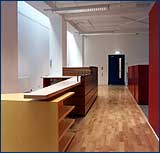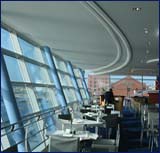 We have been commissioned to work on PFI projects for the replacement of hospital facilities and other healthcare buildings, providing design services for the team.
A new area where we are developing business is education - ranging from further eucation projects to special needs schools.
Urban design, project management and acting as planning supervisor are services which we offer in addition to the full architectural service.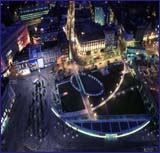 Leading architectural practice Stride Treglown has expanded its UK operation by acquiring Chapman Robinson Architects in Manchester. The company will now trade as Stride Treglown Chapman Robinson and will be based in Commercial Street in the heart of Manchester. The move is part of Stride Treglown's strategic objective to offer clients a national service. This will enhance the practices presence and will enable it to offer a comprehensive range of services across the country.
Partnership: We are glad to announce our new partners who are holding one of the best guides for casino games online, so we are happy to present them to our readers.